I haven't got Unofficial Version 1.5 installed
If you haven't got Unofficial Version 1.5 on your computer, you can simply download it from these websites: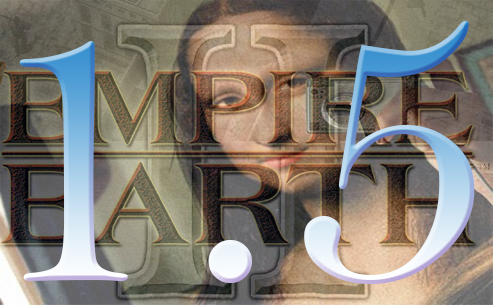 1. EE2, EE2X - Empire Earth II - Unofficial Patch 1.5
2. UP1.5 (Developers version), compatible with the other mods
I already have got Unofficial Version 1.5 installed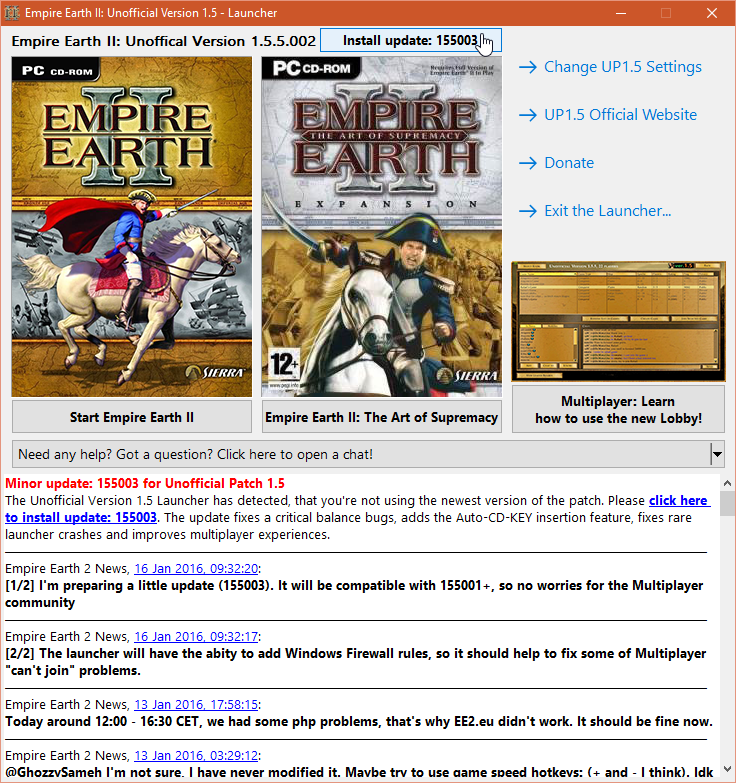 If you already have installed Unofficial Version 1.5, you can easily update it by the game launcher. Simply start the game and click on the "Install Update 155XXX" button on top, near version information. After that click YES when the launcher ask you to run as Administrator. The minor update installer will be automatically downloaded and started. Please remember to select the right installation version. The first version contains the full UP1.5 installer with the newest minor version included. The other options will only download files which were changed by minor updates.
You can also update your game by clicking on the one of following links:
EE2.exe launcher
,
EE2X.exe launcher
thanks to registered empireearth2 protocols.